In the Footsteps of the Master
In the Footsteps of the Master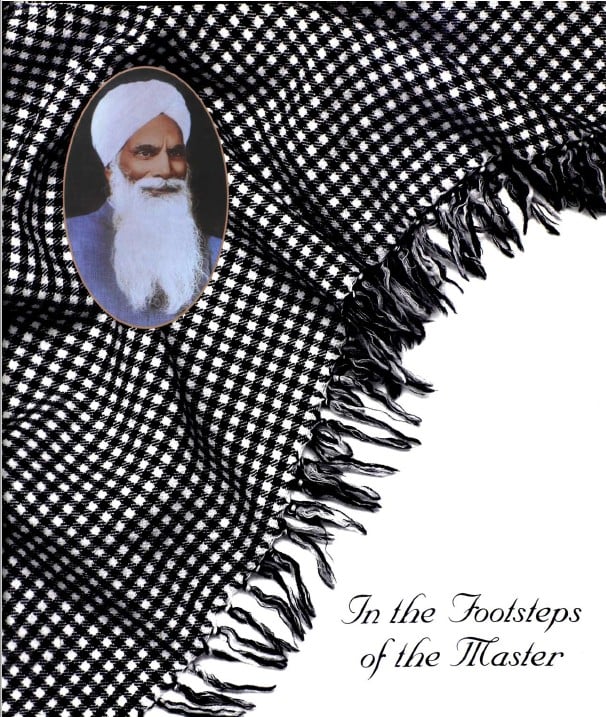 Click to view PDF: English
Click to download PDF: English
One does not become a satsangi simply by being initiated. One must mould his life in accordance with the principles of satsang. Every thought, word and deed must conform to them. Actions speak louder than words. Thoughts are even more potent. A satsangi's daily conduct must bear the hallmark of excellence and must reveal that he is the follower of a True Master.
THESE WORDS by Maharaj Jagat Singh not only epitomize his own life as the perfect disciple, but also the example he set for satsangis as the Perfect Master. This book, through a beautiful collection of words, quotations and pictures, gives us glimpses of the life of Sardar Bahadur, the disciple, following in the footsteps of his Master, through to the transition where he became the Master, Maharaj Jagat Singh.
We see him as a youth, already following in the footsteps of his Master, Maharaj Sawan Singh. We see him strictly following the principles of Sant Mat, living the life of true discipleship, and in turn becoming an ideal example to the students and faculty at the college where he taught. We see him sitting, metaphorically and actually, at the feet of his Master, always attentive and obedient to his teachings and instructions, and serving him lovingly. Through these pictures of Maharaj Jagat Singh's life, one gains a feeling for the intense love that exists between the Master and a perfect disciple. Finally we see him reluctantly accepting the mantle of Mastership, and giving spiritual guidance to all with great dedication and affection.