India Satsang Information
Cancellation of Satsang in India until end February 2021
In view of the continued public health crisis in India due to the COVID-19 pandemic, it has been decided that all Satsang programs at Dera Beas and at all Satsang Centres in India are cancelled until the end of February 2021. Consequently, Naam Daan at Dera Beas and at Satsang Centres in India will also not take place. Dera Beas will remain closed to all sangat and visitors until the end February and no accommodations will be available to the sangat.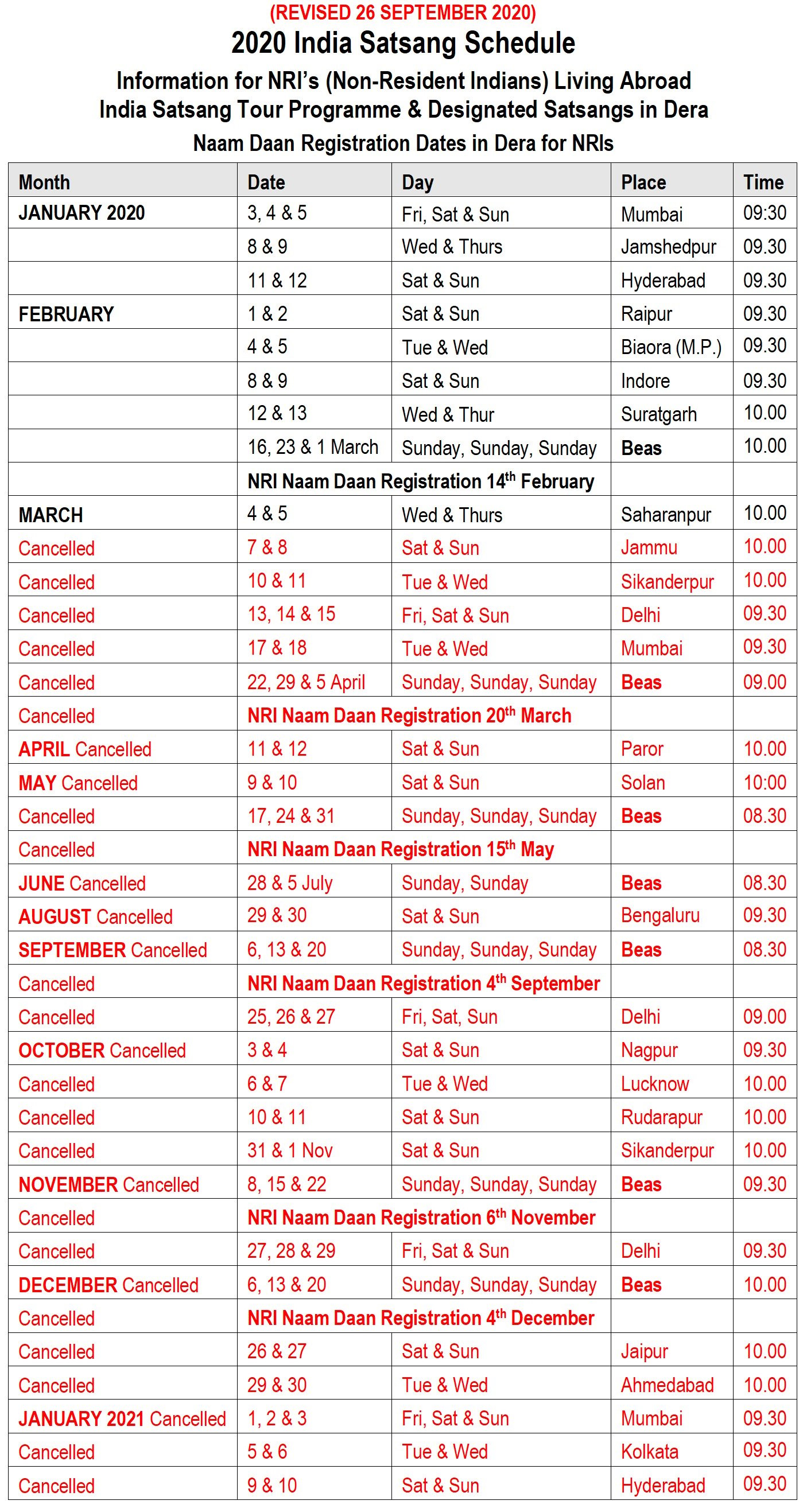 Download 2020 PDF