Hospitals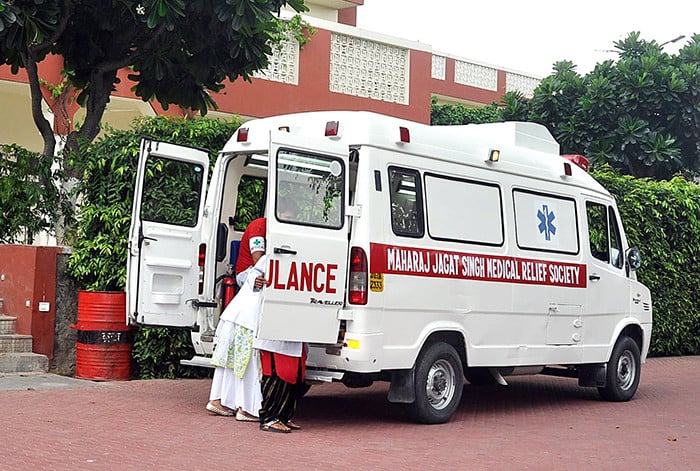 One of Maharaj Jagat Singh Medical Relief Society's ambulances.

Maharaj Jagat Singh Medical Relief Society (MJSMRS) was established as a registered Society in November 1978, with its head office at Dera Baba Jaimal Singh, Beas, Punjab, India.
The Society aims to provide free medical care primarily through four hospitals, which are located in geographic areas in northern India that lack adequate public and private medical services. The four hospitals are: Maharaj Sawan Singh Charitable Hospital, Beas (Punjab), Maharaj Charan Singh Charitable Hospital, Sikanderpur (Haryana), Bhota Charitable Hospital, Bhota (Himachal Pradesh) and Dera Hospital (Beas). These hospitals aim to provide high quality medical care, completely free of charge. They serve patients without recognizing any distinctions such as caste, creed, religion, race, or economic status. They are equipped to provide outpatient, inpatient, and emergency services and to comply diligently with all national and state regulatory norms for bio-medical waste disposal, blood bank, pharmaceutical stocking, dispensing of narcotic drugs, PNDT (prenatal diagnostic techniques), air and water pollution prevention, AERB norms (Atomic Energy Regulatory Board) for secure use of X-rays and radiological equipment, etc. In addition the Society also runs free outpatient dispensaries at Pusa Road and Bhati, New Delhi, and in Mumbai.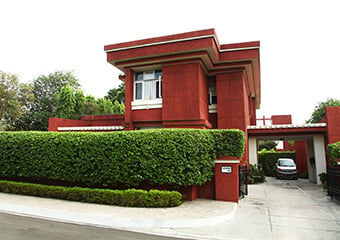 Staff housing, Beas
The medical and support staff at each hospital are provided housing, meals, and support for children's education. At each hospital, there is a shopping complex that provides for basic daily needs. There is a staff dining facility and day-care crèche on campus for young children of working couples.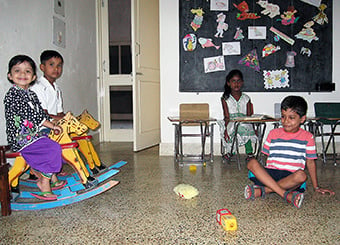 Staff creche, Sikanderpur
Free schooling for children of the hospital staff is provided at the Dera Beas Pathseekers School, which will extend to class XII in the next three years. The children of hospital staff who are unable to attend the Pathseekers School are provided with educational allowances, monetary incentives for meritorious achievement, and free transportation to nearby schools. At all campuses, recreational and sports facilities are available, and family get-togethers and social events are organized from time to time to build a congenial environment and nurture the talents of staff and child.
---
Life Is Precious
Life Is Precious is a one-hour documentary video showing the history and activities of the Maharaj Jagat Singh Medical Relief Society. The video presents the story behind the four charitable hospitals built by this Society, and the selfless service they offer to humanity.  The film is focused on various aspects of health care, while expressing the core philosophy of the society: Love for the Creator and his creation.
Click below to view or download. Also available on RSSB YouTube Channel.
---
MJSMRS operates four hospitals and three outpatient dispensaries: