Jammu and Kashmir
Jammu and Kashmir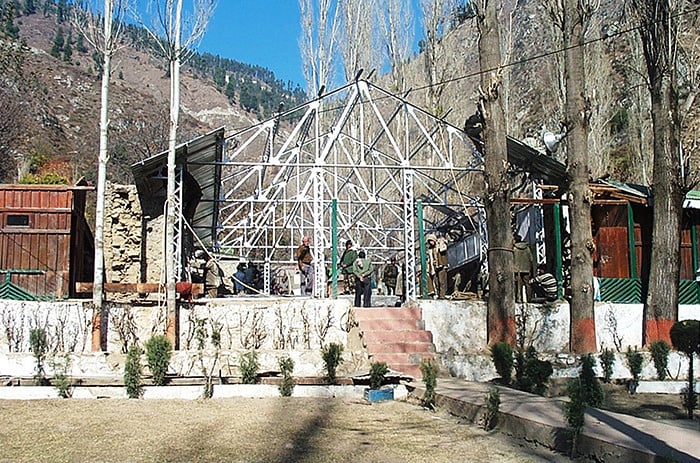 J&K Relief – Multi-purpose hall under construction in an army camp.
On October 8, 2005, a devastating earthquake hit the Uri/Tangdhar area of District Kupwara in Kashmir causing loss of life and rendering many people homeless. RSSB approached the state government to offer assistance in disaster relief efforts by constructing 12 sheds to shelter those displaced by the earthquake who were most in need. RSSB manufactured and transported construction materials from Ludhiana (Punjab) over roads with difficult terrain. Four hundred volunteers, deployed in groups of ten to fifteen at a time, worked in arduous conditions to complete construction.
The 12 sheds, each containing a living area, kitchenette, and toilets, were fully insulated against heat and cold. All the sheds are earthquake resistant structures made of steel. The walls consist of profiled GI sheet cladding. The sheds were constructed on school land made available by the State Government. The design was such that these sheds could be converted in to school room later on. Despite difficult conditions, lack of local labor and limited communication, 12 sheds in 11 locations were completed in 42 days and handed over to the Jammu & Kashmir (J&K) government on December 5, 2005, just before the onset of the snow season.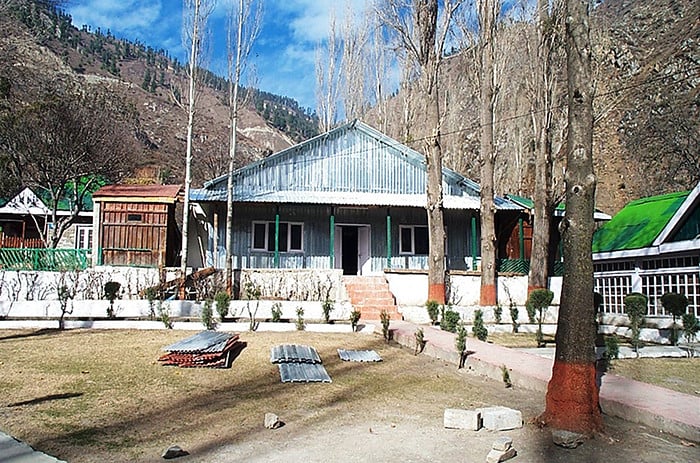 J&K Relief – Completed Multi-purpose hall.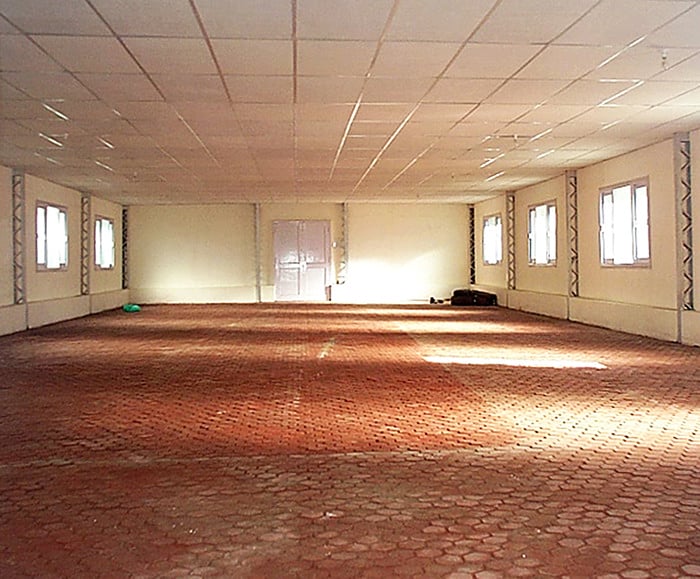 J&K Relief – Interior of a multi-purpose hall.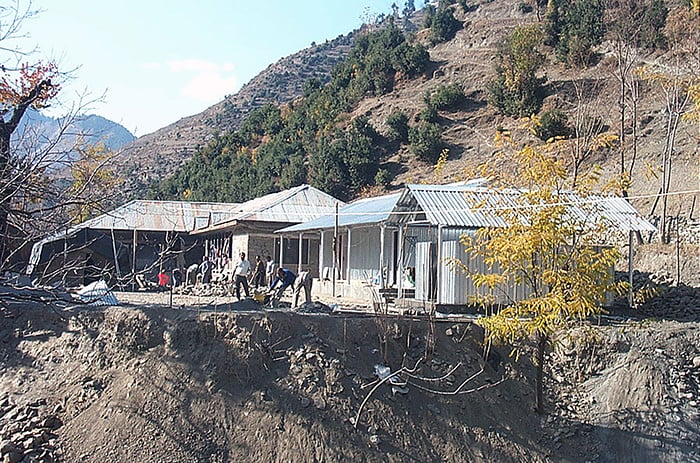 J&K Relief – Construction in progress.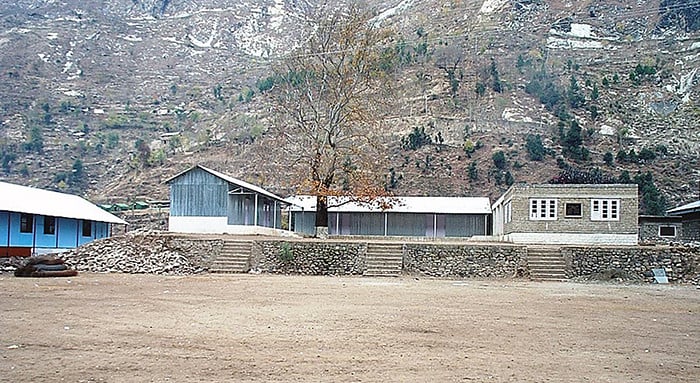 J&K Relief – Construction of sheds for conversion into school.