Leh, Ladakh
Leh, Ladakh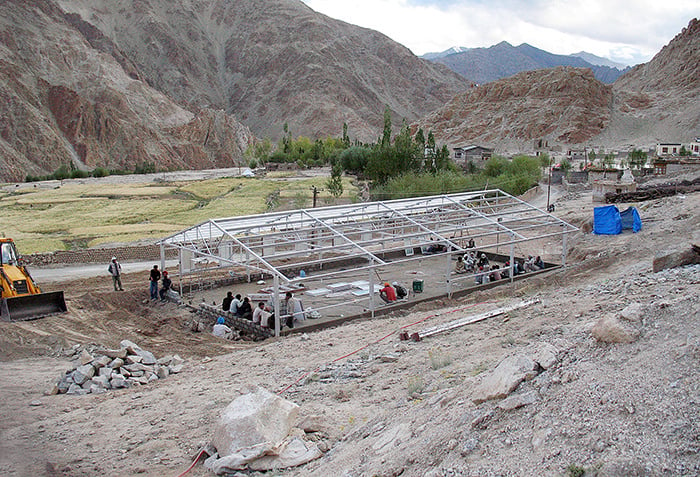 Leh Relief (above and below) – Construction of multi-purpose sheds in remote areas.
On August 5-6, 2010, Leh was hit by flash floods, causing massive mud slides and destruction of housing and infrastructure. Many people were left homeless and hundreds were killed. Authorities swiftly mobilized the army and other relief agencies. The National Disaster Management Authority (NDMA) being familiar with the RSSB disaster relief work in Jammu and Kashmir in 2005, made an urgent request to RSSB to provide shelters for those left homeless. RSSB agreed to undertake construction of six steel sheds with attached toilets. These sheds were designed to bear the snow load and were insulated to be habitable in extremely low temperatures.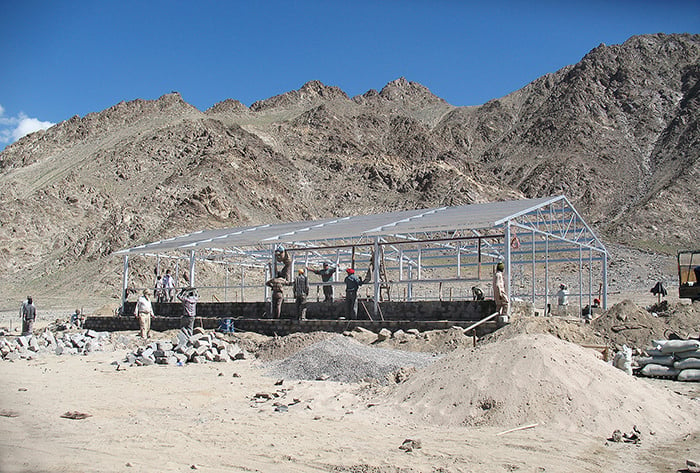 RSSB worked with the NDMA and local authorities to identify six different locations for shed construction. In Ludhiana (Punjab) RSSB manufactured shed materials with the help of 400 volunteers. RSSB then organized the volunteer manpower and transport needed to begin construction in Leh. Over a five-week period, 28 trucks and vehicles transported over 300 tons of construction materials and groups of 200-250 volunteers. During construction, over 1,000 volunteers with a variety of skills were deployed in groups for varying periods of time. Once construction commenced, the six sheds were completed in only four weeks, becoming available for habitation well in advance of the start of severe winter weather beginning in mid-October. In addition to meeting the government's initial request to construct six sheds, RSSB found that the Old-Men's Shelter at the Mahabodhi Meditation Center had been damaged. RSSB constructed a similar insulated shed as a replacement.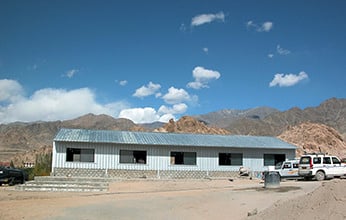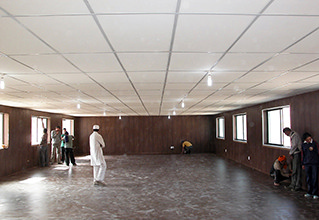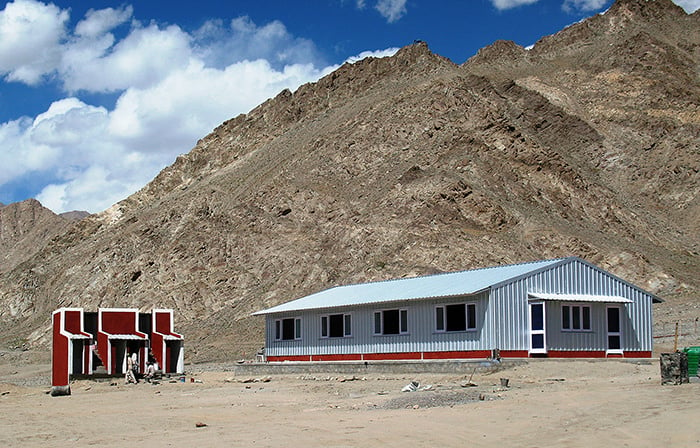 Leh Relief – Multi-purpose shed with wet and dry toilet block (functional in winter and summer).