Bhota Charitable Hospital
Bhota Charitable Hospital, Bhota, Himachal Pradesh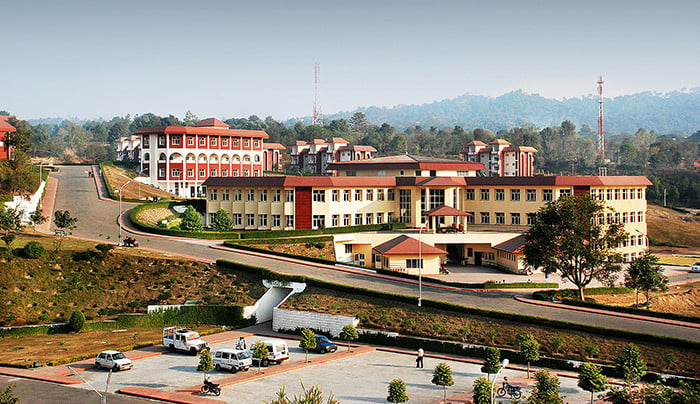 Bhota Charitable Hospital
The Bhota Charitable Hospital, Distt. Hamirpur, Bhota, is a 75-bed hospital situated on forty-four acres of land, at the crossing of the Shimla–Dharamshala and Una–Mandi roads. The hospital was commissioned on 20 June 1999. The Bhota Hospital has a large and beautifully landscaped campus located in the foothills of the Himalayas.
Services are provided to those living within a 15-kilometre radius of Bhota in 952 villages with an estimated population of about 300,000. First aid services are provided round the clock without any geographic stipulation. There is a dedicated team of 10 doctors of various specialties, as well as 21 staff nurses and 16 technical staff. Supporting the medical unit is a committed team of 129 administrative and support personnel.
Services Provided
Nearly 130,000 outpatients and 9,500 inpatients are served annually, with basic support facilities of laboratory, X-rays, ECG, as well as medicines and food. Secondary level medical services are provided here. When necessary, patients are referred to appropriate institutions elsewhere for specialty care.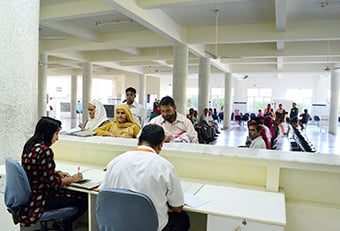 Medical & Surgical Services
The hospital has an experienced team comprising a physician and pediatrician who provide services in the outpatient and inpatient departments. There are 21 inpatient beds. The hospital provides first aid services round the clock. A qualified physiotherapist provides services to approximately 1,000 patients annually.
Nearly 1,500 major and 1,400 minor eye operations are performed annually. Visiting teams of surgeons also perform general surgery. The surgical disciplines have 20 beds for inpatient care. The hospital has two well-equipped air-conditioned operating theatres.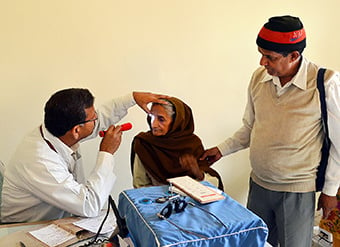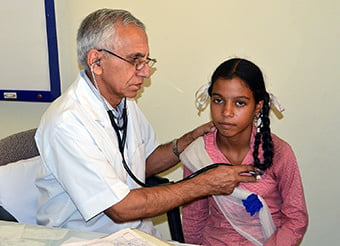 Other Services
Dental: A dentist treats approximately 7,300 patients as outpatients annually; 1,250 minor operations are also performed annually.
Pharmacy: The pharmacy receives medicines from the Beas Hospital for inpatient use; it also dispenses medicines free of charge to outpatients for three days at a time.
Laboratory and Blood Bank: The hospital has its own laboratory which conducts more than 70,000 laboratory tests annually, including hematology, microbiology, parasitology, serology and biochemistry. Approximately 120 whole blood transfusions are performed annually by the blood bank, which has 200 voluntary donors registered. It conforms to the standards of the Central Drug Standards Control Organization.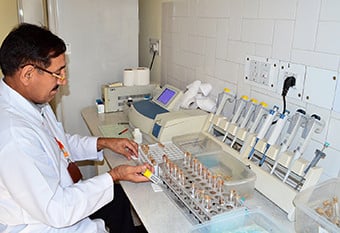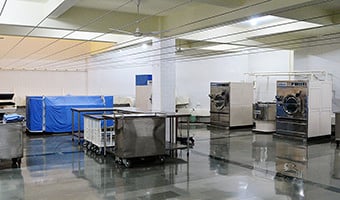 Support Services
An ambulance with basic facilities takes patients to referral institutions. Two diesel generators can supply power for the total needs of the hospital. A professionally managed dietary service provides various kinds of inpatient diets. In-house back up of engineering services is available.